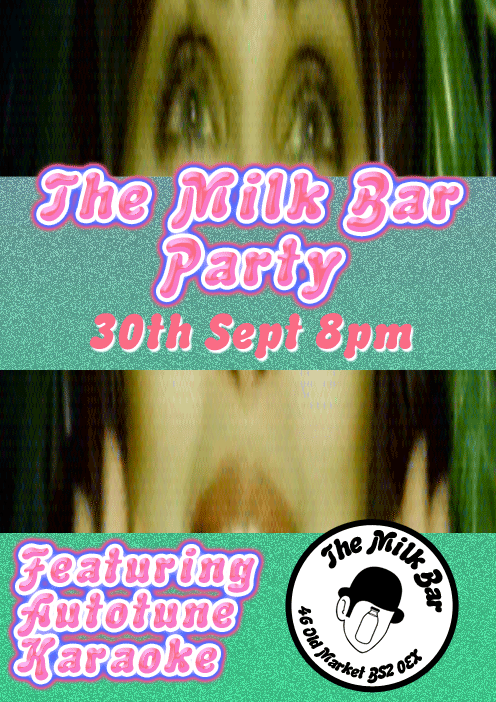 The Milk Bar's second party featuring the first (or first I know of) Autotune Karaoke.
Tom from The Leftbank will be DJing some soul and motown till about 11ish, then we'll all have a go at autotune karaoke!
Everyone can sing with autotune! Sound just like T-Pain, Lady Gaga, Britney Spears or even someone good!
Save
Save